climbing the void – P3 live sequencing in studio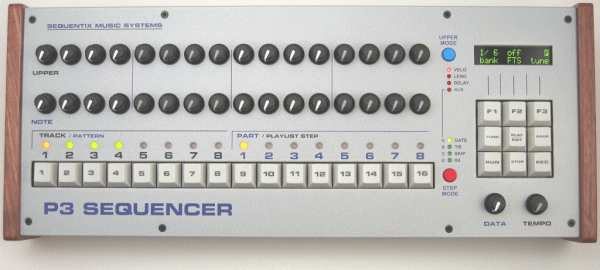 This is the first track we've completly compose with the P3 Sequentix sequencer. This tune was played "live in studio" in one take (all the sequences modifications were done on the fly). Everything was recorded directly into Ableton Live 7 in MIDI format. We've just deleted 2 patterns and some FadeIn | FadeOut were adjusted. The mix is not perfect (the tempo change is not very accurate) but it shows some of the numerous possibilities the P3 Sequentix offers.
All sounds were loaded into Live 7 Sampler module, minus the the MicroWave XT. The Xpander sounds have been sampled with AutoSampler (our Xpander is looking for new encoders …).
Synths used:
– Oberheim Xpander – lead
– Oberheim Xpander – bass 1
– Waldorf MicroWave XT – bass 2
– EXS24 samples – pads
– EXS24 samples – drums
Enjoy listening !